The Most Unique, Personal, Educational and Memorable time of your life.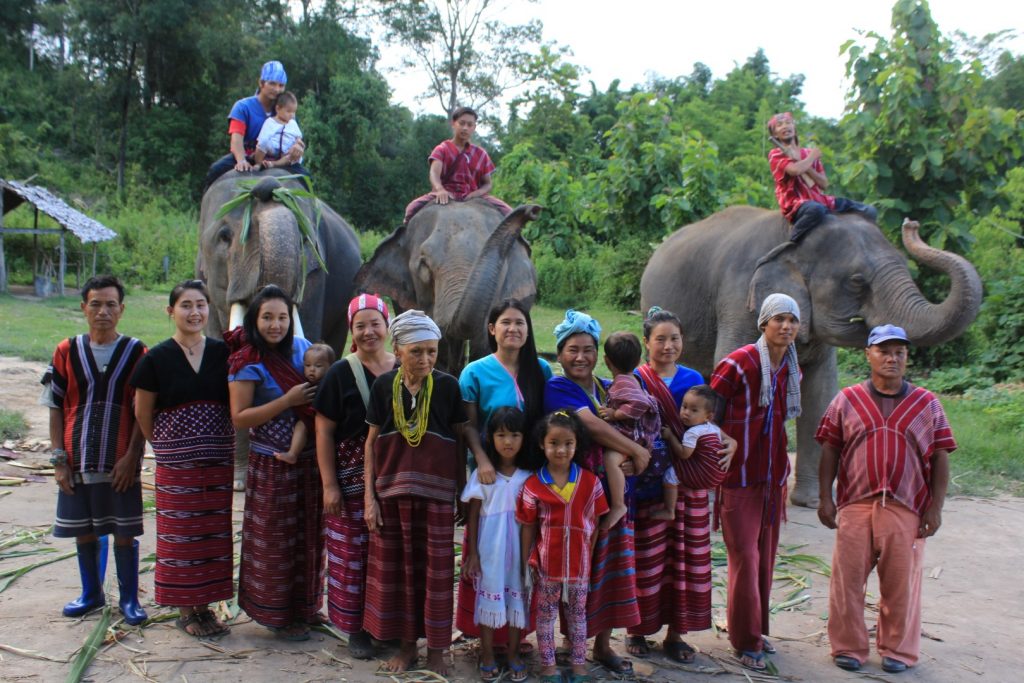 Elephants in Thai Culture
Elephants have always been revered and played an integral part in Thai culture and history. They have been magnificent ceremonial animals, they protected our Nation and our King, important in Buddhist religion, and as the engines of our agriculture and teak timber supplies for building. For us they are not about money, they are about being a central part of our lives.
As a tribe of people who have long resided in Thailand, the Karen people have been the main caretakers of the elephants. In living together, the Karen people believe it is important that humans and animals know how to respect, love and understand one another.
We believe what is more important is the quality of time and experience you will get with the elephants as well as seeing the difference in the character of our trainers. It's not about the quantity of people coming into our facility at a time. We do not see the elephants as business; we see them as part of the family.
As elephants ceased to be used in farming and logging, in our village, we were no longer able to afford to keep and feed them. Many villages sold their elephants to the commercial tourist camps where they were overworked and badly treated. To keep our beloved elephants in our village, we had to invent a new model. Instead of being working farm animals or circus performers. Our elephants are now at the core of our Ecotourism project, Karen Tribe Native Elephants. It is visitors like you who admire and want to support elephants in a caring environment that crucially replace the circus entry fees and the former farming work.
Our Village now has some elephants. We have come together to help both mistreated elephants and our village by bringing the elephants back. Baby Elephants! We have baby elephants and more on the way, we are excited to announce our main priority is coming to pass.