Chiang Mai Elephant Life Experience
The Most Unique, Personal, Educational and Memorable time of your life. You will experience the real heart of true elephant caretakers who do not view the elephants as a job but as part of the family. At the Chiang Mai Karen Tribe Native Elephant village, you get quality time with the elephants in their natural environment with their personal caretakers. The elephants you will meet have been raised in our village and are accustomed to kind human interaction unlike wild elephants who must be strictly controlled.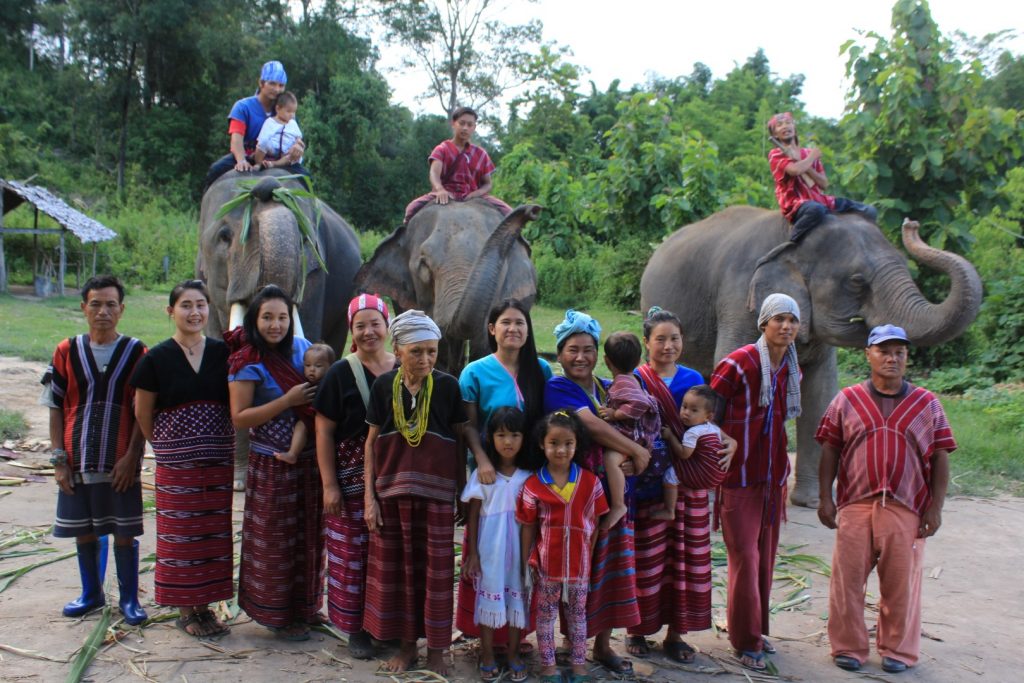 Elephants in Thai Culture
Elephants have always been revered and played an integral part in Thai culture and history. They have been magnificent ceremonial animals as they protected our nation and our King. Elephants have also played a vital role in the eco- system in the past 96 generations as the engines of the agriculture and timber industries. But for us they are not a source of income but are a central part of our lives.
We believe what is more important is the quality of time and experience you will get with the elephants as well as seeing the difference in the character of our trainers. It's not about the quantity of people coming into our facility at a time. We do not see the elephants as business; we see them as part of the family.
There are many tribal groups but the Karen tribe has traditionally been the sole caretakers of elephants in northern Thailand. As elephants ceased to be used in farming and logging we were no longer able to afford to keep and feed them so many villages sold their elephants to the commercial tourist camps where they were overworked and badly treated. To keep our beloved elephants in our village we had to adopt a new strategy. Instead of being working farm animals or circus performers our elephants are now at the center of the eco-tourism project. Karen Tribe Native Elephants vision is to be a sustainable model for all people to see how humans and elephants are to live together and take care of each other. Visitors like you who love and admire elephants are helping support a way of life in an authentic environment with the caretakers who love them rather than being forced to sell to a camp where they may be overworked and treated badly.